The Intelligent Choice!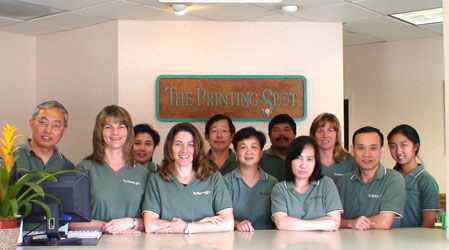 The Printing Spot is the intelligent choice when you need Color & Engineering copying & scanning, Digital or offset printing, Graphic design services, Mailing services, Posters, banners & signs, Bindery services, and much more. You can count on us to meet or exceed your expectations without compromising quality.
Welcome! We're glad you're here. We understand that Your Time is of the essence and the essence of The Printing Spot is speed. We are fast, professional, reliable and efficient, we know our craft, and we've been around since 1979. We strive to make you look good, every time. Don't believe you can't have it all. You Can. At The Printing Spot.
We provide top-notch customer service to organizations and industries such as manufacturing, non-profit, technology, education, legal, professional services and government.
In addition, The Printing Spot is an Authorized Brother Service Center.