The Secret of Successful Businesses?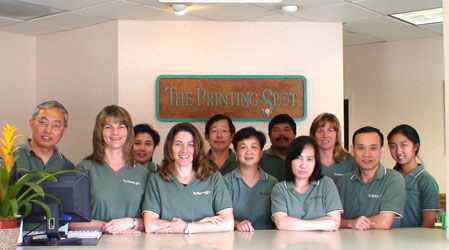 The Most Successful Business Owners know The Printing Spot is the place to get creative printing solutions, cutting edge technology and great customer service - on time and on budget. That's a secret we just can't keep
Welcome! We're glad you're here. If you'll spend a few minutes touring our site, you'll see that we're really enthusiastic about your printing, copying & mailing needs. We want to earn your business by providing you with extraordinary value, super-efficient service in a friendly atmosphere.
We have been serving the Gilroy, Morgan Hill, Hollister, San Martin, San Jose south and surrounding areas since 1979.
Enjoy your visit!