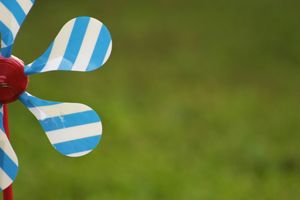 We love what we do. The passion we have for our work enables us to take ownership of our clients' projects. We constantly strive to deliver the highest-quality products possible.
There is no greater satisfaction than delivering a finished product that helps a client reach their goals and objectives. To learn more about our approach to customer service, follow the provided links for more information.
Mission Statement
Vision Statement
The Printing Spot is considered "The place to print" by our community and our corporate customers. We are a customer-driven general printing and mailing service. Whether it is a 4 color printing project or a small copy job, customers leave smiling after visiting our shop. They experience a roomy, clean, efficient, and presentable work place and have quality interaction with our team who is having fun and enjoying their work.
Everyone on our team has a good attitude and feels responsible and accountable to produce quality work. We have a high level of accountability and insist that each person "Pulls your own weight or terminate." Our managers respect and value team members expecting a high level of productivity. We are also sensitive to, and supportive of our team member's needs.
We are regularly trained and crossed trained to be the best that we can be. We work with cost-effective, proven leading edge equipment across the board and have efficient system that provide complete order taking, proactive scheduling, smooth production flow, and on time delivery. We do this by having clear roles and responsibilities with share accountability to do work that satisfies our customers and makes our business successful.
We are profitable enough to fund benefits such as profit sharing and retirement plans. We get involved with our community.
Clearly, The Printing Spot is a place of enthusiastic success for our owner, our team, our community, and our customers. With relentless accountability and quality interactions all around, and efficient systems,we will continually provide quality work to satisfied customers for mutual benefit.
Guiding Principles
We're proud of the strong roots we've built in our community. Established since 1979, we pride ourselves on being a complete source for all of your business communications needs and have always been on the leading edge of technology. We understand that an investment in technology can actually save money by improving efficiencies.
We will continue to evolve as a diversely skilled, fast-moving team of professionals ready to learn from each other and meet whatever challenges our clients may face. We launched this cutting-edge Web site to make it easier for our clients to request estimates, place orders, check proofs, or transfer files online. We hope you find it as helpful as we do.